In addition to the questions below, see additional pages with more information through the drop down menu under FAQ.
---
What grade levels do you have?
Martin Luther Grammar School (MLGS) covers grades Kindergarten through 5th Grade. Grades 6 through 8 are Immanuel Academy.
---
Where are you in Sheridan?
The school is on West 5th Street, across from Sheridan Memorial Hospital, on the same block with our sponsoring congregation, Immanuel Lutheran Church.
---
How can I visit a classroom and tour your facilities?
Give us a call at (307) 674-6434 or through the Contact Us page. We'd love to give you a personal tour and answer any other questions.
---
What school supplies will my student need?
See below: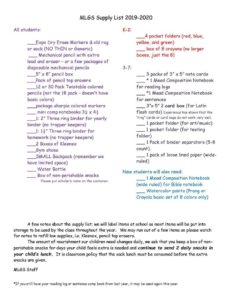 ---
How long have you been operating?
Martin Luther Grammar School began its first academic year in the fall of 2003.
---
What is the school dress code?
We wear uniforms to limit distractions. Our Parent and Student Handbook has all the specifics. Simply put, our scholars wear khaki or navy pants, red, navy, or white polo shirts, matching brown or black shoes and belts, and a patch to indicate they are in MLGS or IA.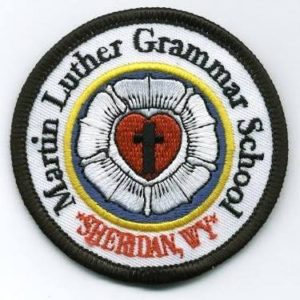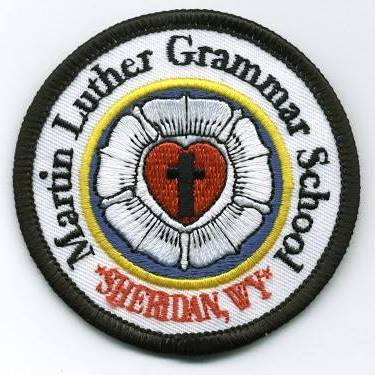 ---
What does your school year calendar look like?
See below: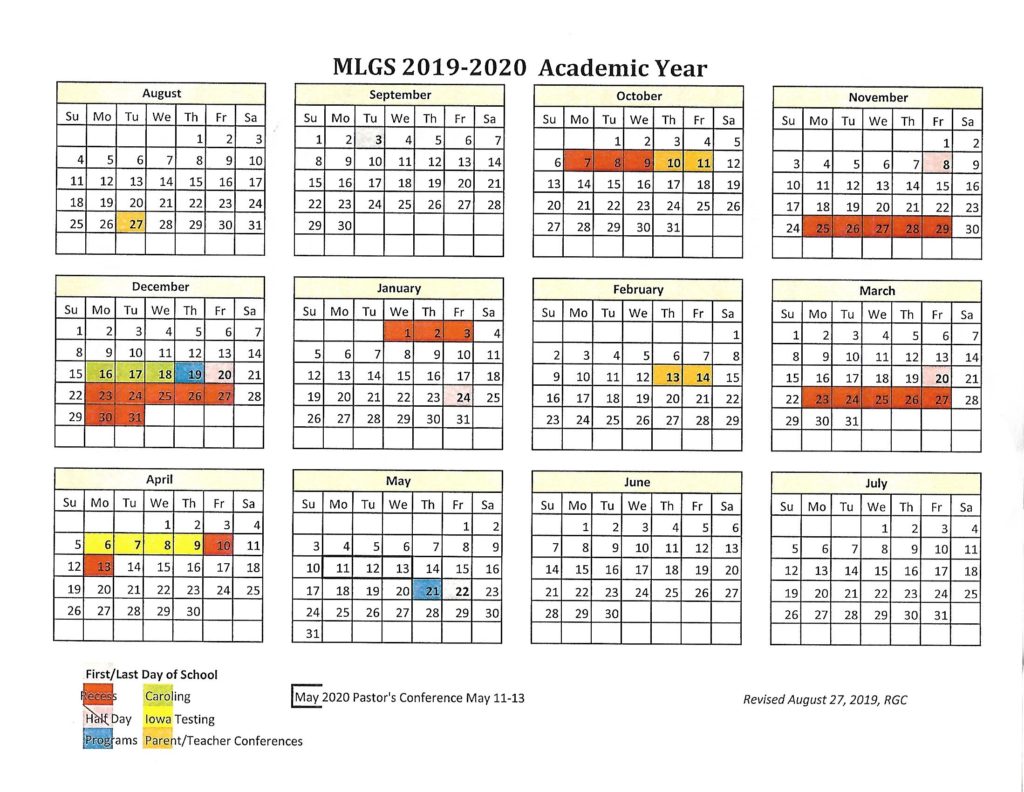 ---
What does a typical school day look like?
See weekly schedules for our classrooms below: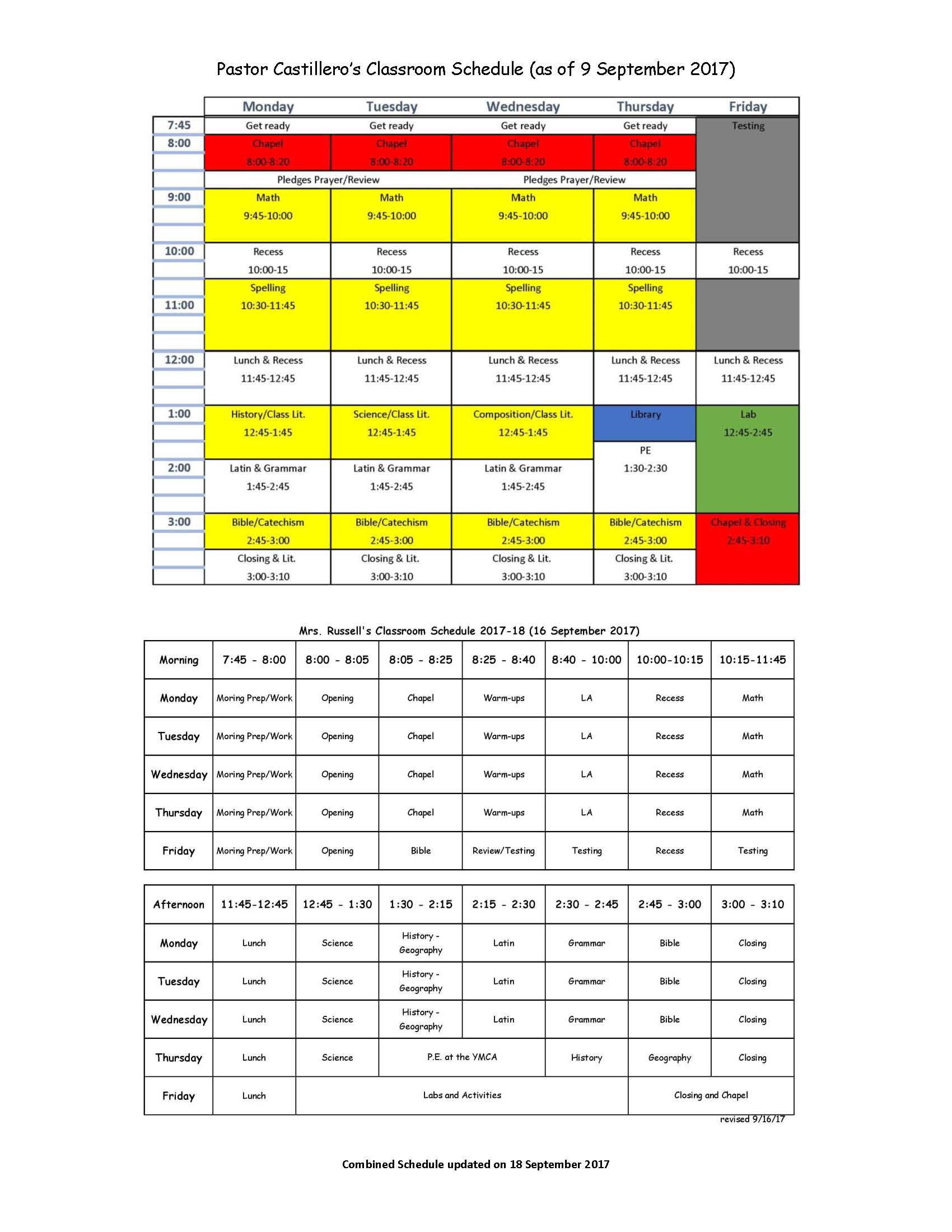 ---
Do you have a mascot and school colors?
Yes, we do. In May 2010 our scholars chose to be the Knights with red and gold as school colors.